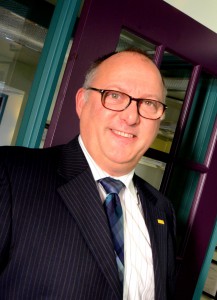 Adjuster
MBA, FCIP
Telephone:     (204) 233-8844 Ext. 21
Fax:                 (204) 233-7793
Email:             [email protected]
Ted began his insurance career with Manitoba Public Insurance in 1978 as an adjuster. He retired from his position as Director Urban Services Centre operations in 2012. We are pleased he joined QA within months to embark on a career as an independent adjuster.
At MPI, Ted worked in both urban and rural offices, handled auto claims of all complexity, gained exposure to commercial losses, general lines claims and major claims involving structural and environmental loss. He focused though in the handling of bodily injury claims acquiring extensive experience and knowledge. At retirement he had responsibility as lead claims expert and authority for physical damage claims throughout Manitoba.
A life long learner, Ted achieved his AIIC designation in 1984, continued studies earning his Fellow, Chartered Insurance Professional designation, Claims Major in 1998. His accomplishment came with awards, the Canadian Insurance Claims Managers Association prize as graduate with second highest marks in Canada,  the Manitoba Society of Fellows  award for highest graduating Fellow, Manitoba and the Wawanesa Insurance Co award, top Manitoba graduate, Claims. He achieved a second Fellowship, Management, in 2004. He also managed to squeeze in the completion his MBA, Athabasca University, in 2003.
Recognizing responsibility to share acquired knowledge and experience, Ted has had substantial involvement with the Insurance Institute as an instructor in CIP primarily claims courses for 12 years. He has sat on the Insurance Institute of Manitoba Board serving in many roles including Executive positions. He has been a governor of the Insurance Institute of Manitoba (IIC), served on the Executive Committee of IIC and held the position of Regional Vice-Chair, Western Canada Institutes.
With proven auto, personal injury, large property and environmental experience, Ted knows the claims process and is the adjuster to conduct extensive investigation and analysis. His special skills include financial review with a keen knowledge of business financial statements and taxes. He is handling financial analysis and business interruption claims since joining QA. While his new focus at QA is Hospital Liability matters he clearly has the skill necessary to handle any claims assignment.
With his focus on service coupled with solid communication skills in dealing with policy holders and claimants whom are often experiencing anxiety or personal tragedy arising from a loss, he explains, "It is important to understand that most claimants have little understanding of the nuances of insurance and our role is to guide them through the process with complete information."